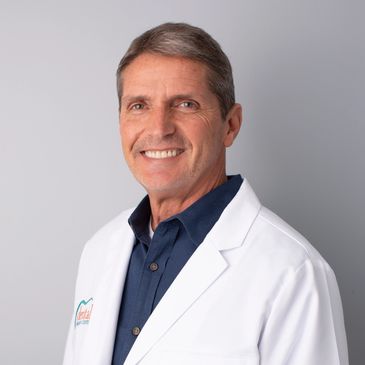 William H. Trout, Jr. DMD
William H. Trout, Jr. DMD
William H. Trout, Jr. DMD
Hometown: Richmond Hill, GA (since 1989)
Experience: Graduated from the Medical College of Georgia School of Dentistry in 1988. Practicing general dentistry in coastal Georgia since 1989. Founded Dental Wellness Centers in 2011.
DWC Position: Founding ​Dentist
Wellness Tip: Attitude is everything.
Favorite Hobby: Making his wife happy.
Family/ Pet: Wife: Brandy, Children: Trey, Connor, Dalton, Parker and Rocket, Grandson: Bennett, Dog: Lucy. Cat: Reeses.
Quote to Live By: "Learn something new every day so that you don't go to bed as dumb as you were when you woke up this morning."